Prague has quite a few local and international hire companies at the airport and in the city.  To rent a car, you must be a minimum of 21 years and possess a credit card. Apart from that, renting a car is pretty easy.

If you are only staying in Prague, it makes no sense to hire a car as the city centre is quite compact and using public transport or walking might be a better option. Just imagine narrow, cobblestone streets; human traffic doesn't make driving a pleasure! If you decide to make a couple of day trips, this can be an exception. You can find car rental agencies directly outside the airport on the ground floor of the airport parking garage and in the city centre; all international companies are represented. You might be charged extra if you opt for an airport pickup.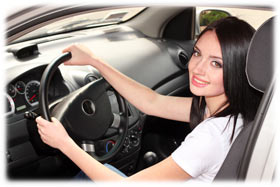 Several major rental agencies have offices at the airport and also in the city. Prices can differ greatly, so be sure to shop around. Major firms like Avis, Budget and Hertz offer Western-style cars starting at around $50 per day or $300 per week (you will pay approximately double compared to local car rental companies), which includes insurance and damage waiver; cars equipped with automatic transmission and air-conditioning are available but are generally more expensive. A typical rate for the cheapest car for a day is around $35 if you rent a car through a local company. It's best to reserve your rental car before you leave home, and it may be less expensive as well. On the other hand, small local companies can rent Czech cars for significantly less (around $35 per day), but the service and insurance coverage may be inferior.
It is easier to arrange a rental online rather than on arrival. Not only will you save cash (around 20%), but you'll also be able to find out about deposits, drop-off charges, cancellation penalties and insurance costs without having to make yourself understood in a foreign language.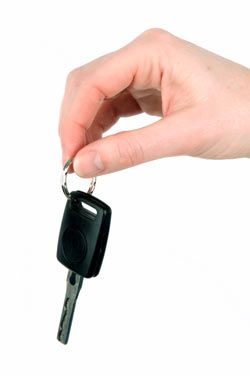 Drivers from EU countries, the United States and some other countries need no international driving permit to rent a car in the Czech Republic, only a valid domestic license, along with the vehicle registration. If you intend to drive across a border, ask about restrictions on driving into other countries. The minimum age required for renting is usually 21 or older, and some companies also have maximum ages; be sure to inquire when making your arrangements. The Czech Republic requires that you have held your driver's licence for at least a year before you can rent a car.
The maximum speed allowed in constructed areas is 50 km/h; this rises to 90 km/h on main roads and 130 km/h on motorways.
Insurance: Third-party insurance coverage is usually required. When you're renting a car, check the rental's contract carefully, especially your liability in case of an accident. Instead of risk paying plenty of money if there is an accident, you can generally pay an additional daily amount to the rental company for an 'insurance excess reduction policy.